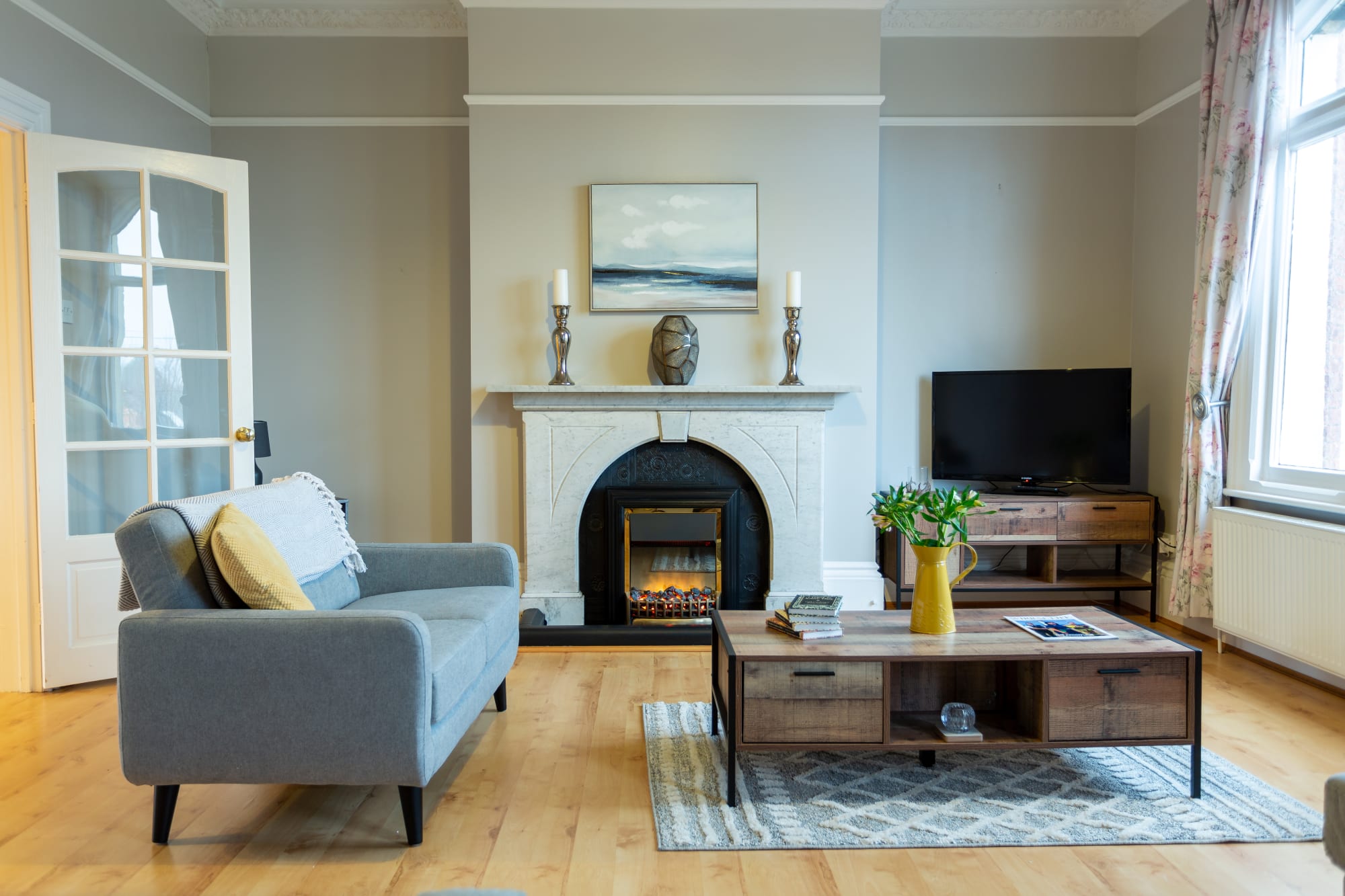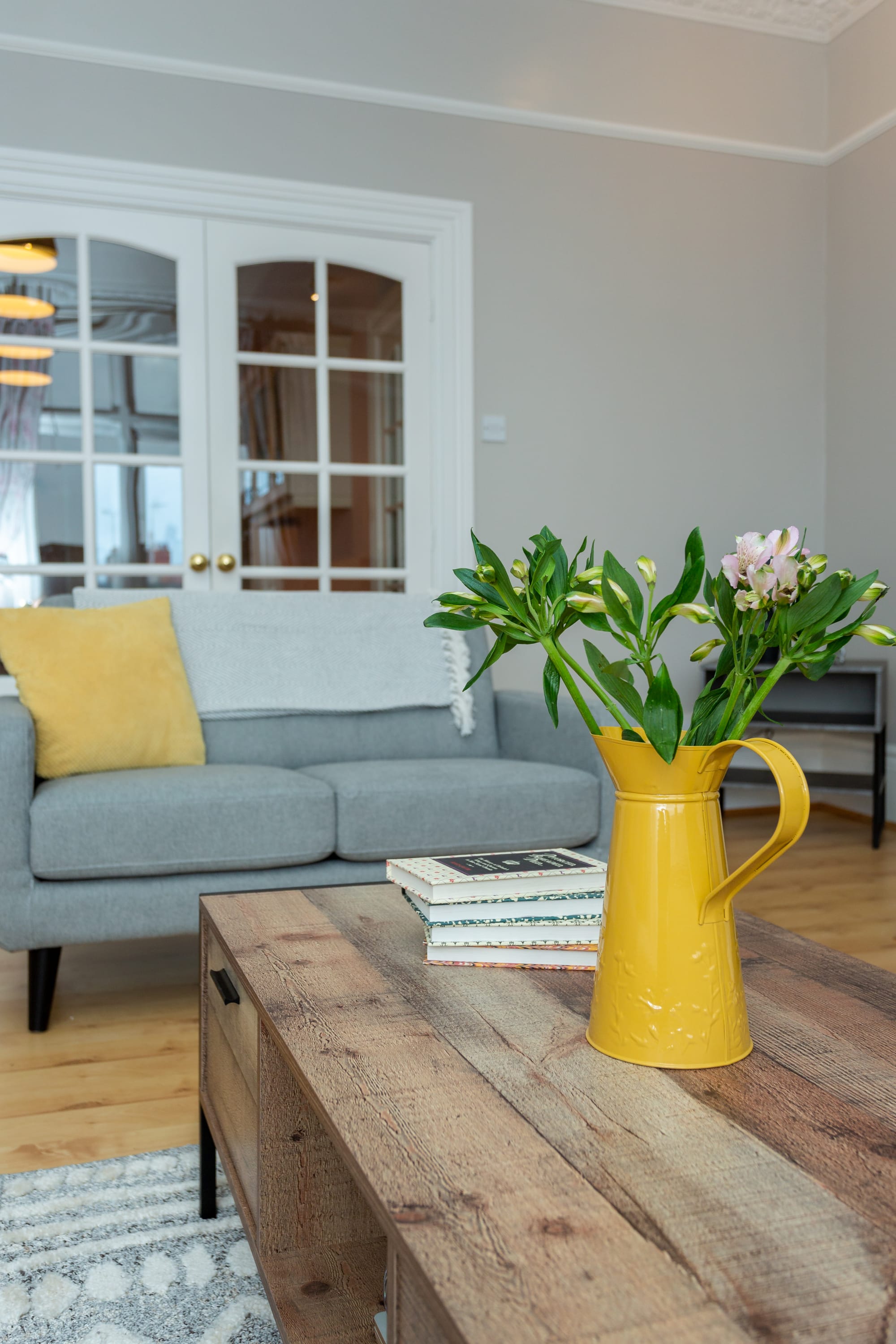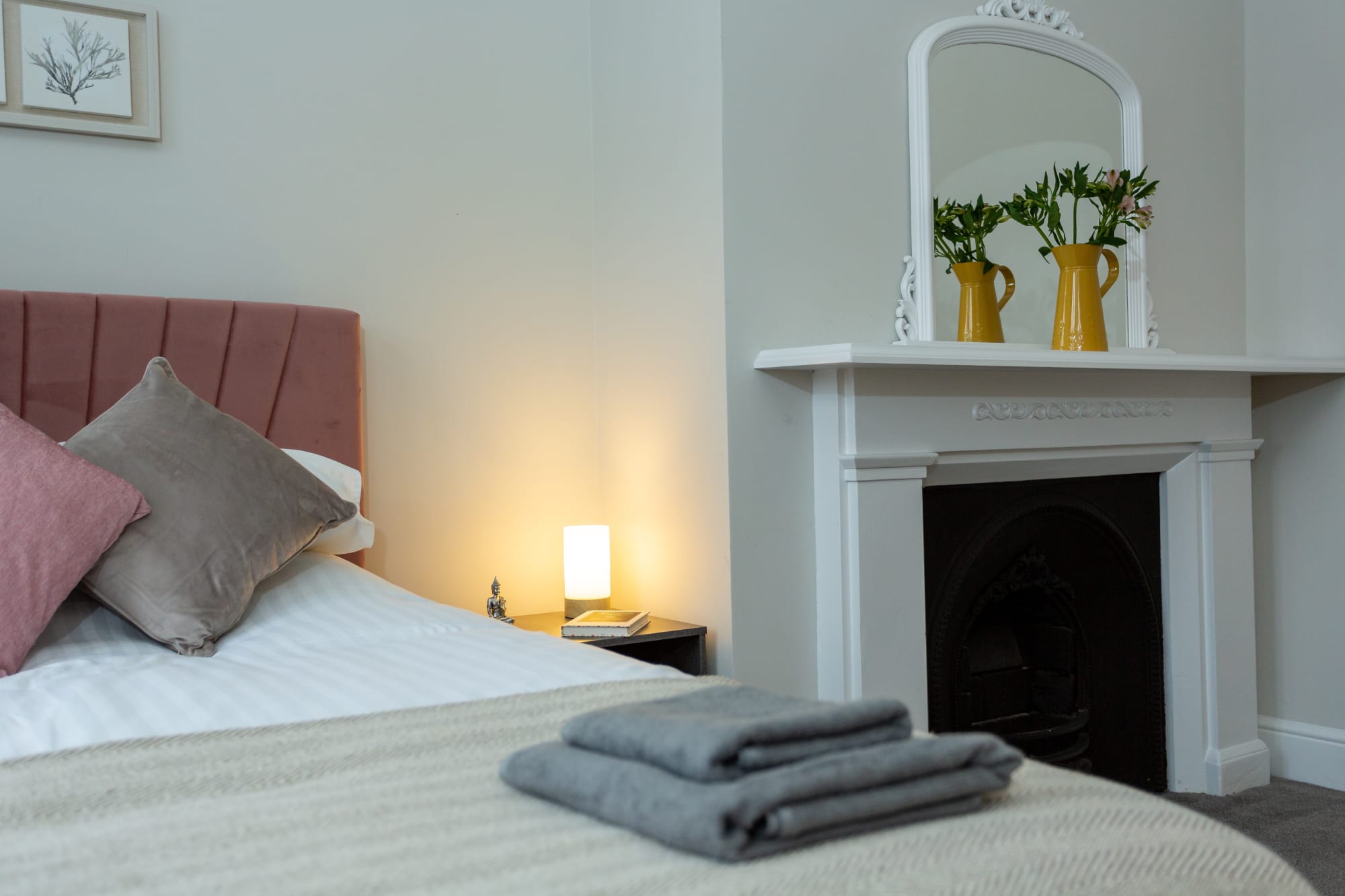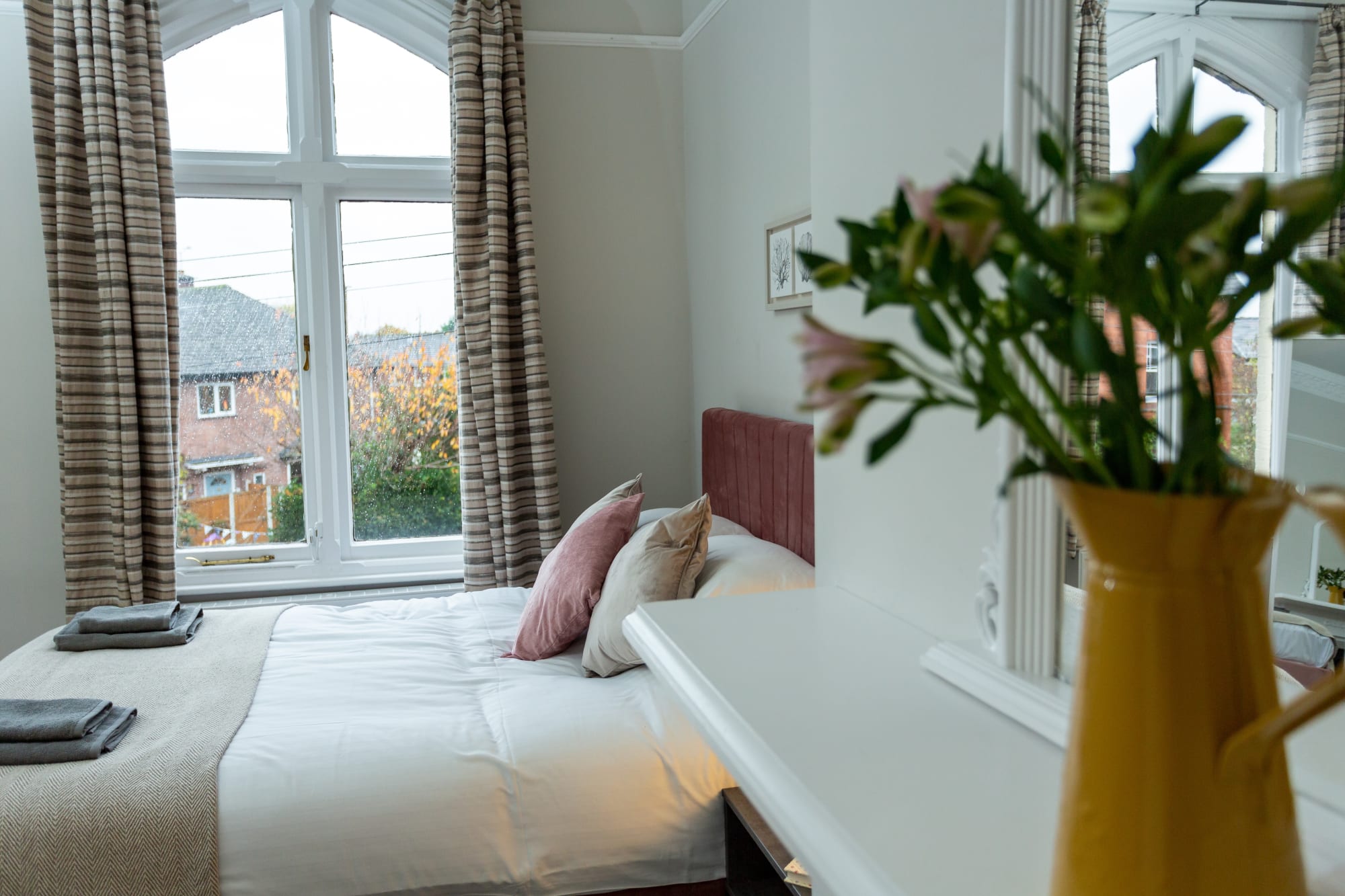 This beautiful Grade II listed building is just a 5-10 minute walk into the centre by crossing the River Dee via the Roman bridge. The property is located in Handbridge, a picturesque area on the edge of Chester's city centre. The apartment is not only moments away from the centre and river walks, but there are also great local pubs, shops, delis, cafes, butchers and green grocers on your doorstep!
The building was previously used as a Guest House which has been part of Handbridge for many years. The property is now residential and you will be able to access the self contained apartment within the property, with everthing you could need for your stay. Preserving delightful original features, the apartment is perfect for friends, families and business professionals visiting Chester.
As you enter the building you are welcomed by the expansive space filled with original features and high ceilings. You will be provided with instructions to reach the apartment itself, where you will be greeted with stylish new furnishings in a bright and spacious apartment.
Whilst there are many incredible restaurants in Chester, the kitchen is equipped with everything you should need to cook a meal in with family, friends or colleagues, including of course, plenty of wine and prosecco glasses!
The open plan living space consists of an expandable dining table and living area complete with flat screen TV and a comfortable sofa bed. The master bedroom is beautifully furnished and has plenty of space. Both of these rooms have large original windows letting in plenty of light. The smaller second bedroom contains a single bed with a pull out second bed to make it a twin room. This will be made up for your stay but should you want more room the pull out bed can easily be put away.
Both bedrooms boast comfortable beds and elegant finishing touches. Fresh white linen and clean towels will also be provided for you.
There is an allocated parking space for one car at the property. Details of this will be provided upon booking.
With river bank walks, shopping, sight-seeing, good food and nightlife within a moments walk, you will be kept busy, but will have a relaxing home to come back to after a long day! You will of course also be a short drive from Chester Zoo and the beautiful Cheshire countryside.
We are here to help and would be happy to give recommendations for restaurants, bars, good country pubs, Cheshire walks and must see sights! The welcome book located in the house will provide you with many recommendations on your arrival, or please request beforehand.
Check-in is anytime after 3pm and checkout is 10am.
The house should have all necessary amenities for your stay but should you feel that something is missing, please do not hesitate to contact us.