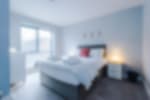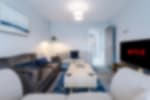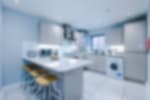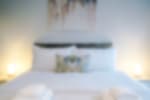 This beautiful 4-bedroom property is located within the city's Roman walls, only a 1 minute walk from the Chester Cross, marking the very centre of the city. All of Chester's shops, restaurants, bars and historic sights are right on your doorstep.
The modern 3-story town house has a stylish and cosy living room with a large smart TV for your use. Within the living room there is also a dining table. Along with a modern downstairs toilet, the ground floor boasts large windows and a back door into a garden for the warmer months!
Whilst there are many incredible restaurants in Chester, the kitchen is equipped with everything you should need to cook a meal in with family, friends or colleagues, including of course, plenty of wine and prosecco glasses!
The remaining floors have 2 stylish bedrooms and a modern bathroom on each (one with a shower and bath and one with a shower cubicle). All the bedrooms are a good size and have large windows letting in plenty of natural light.