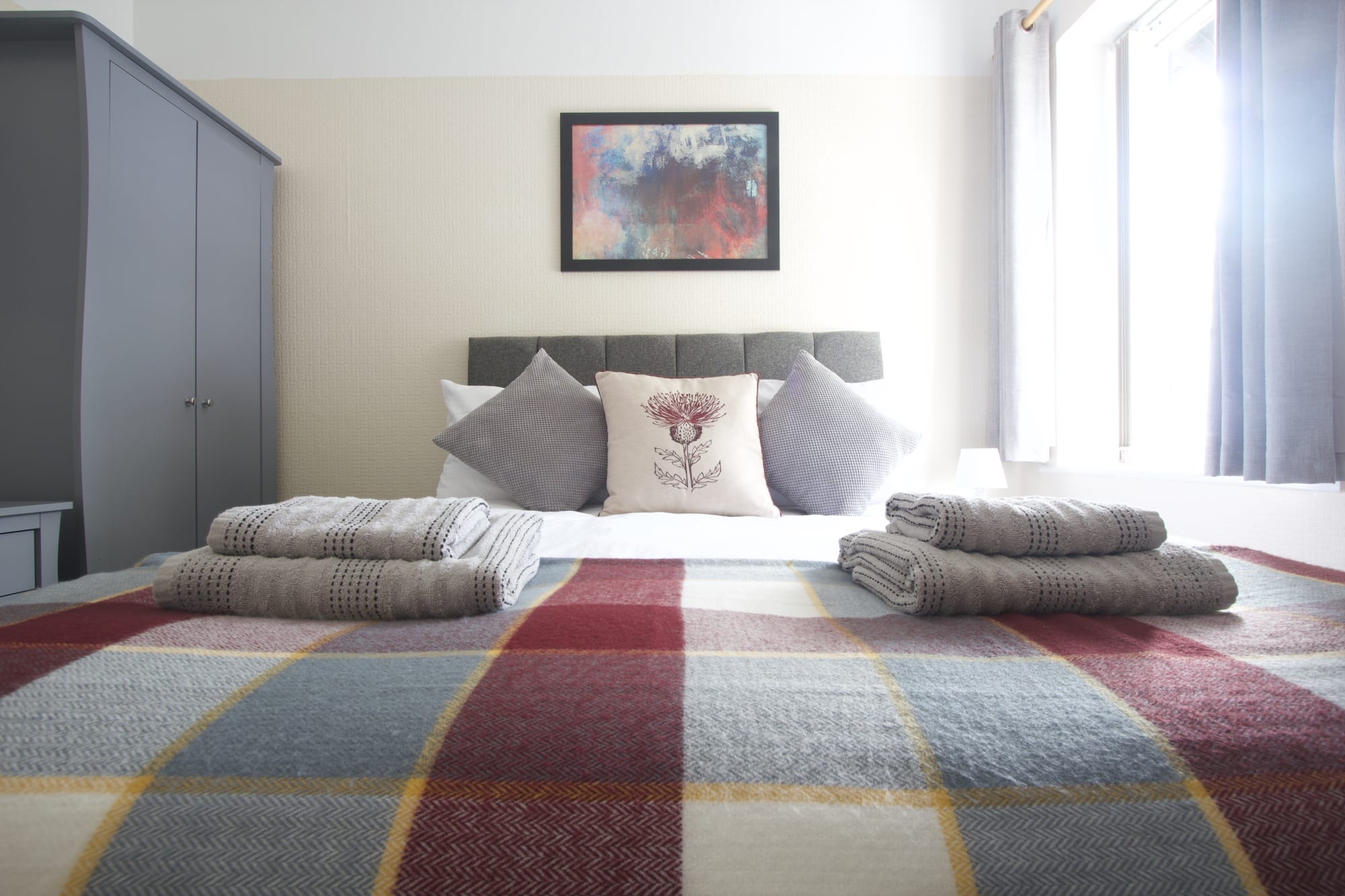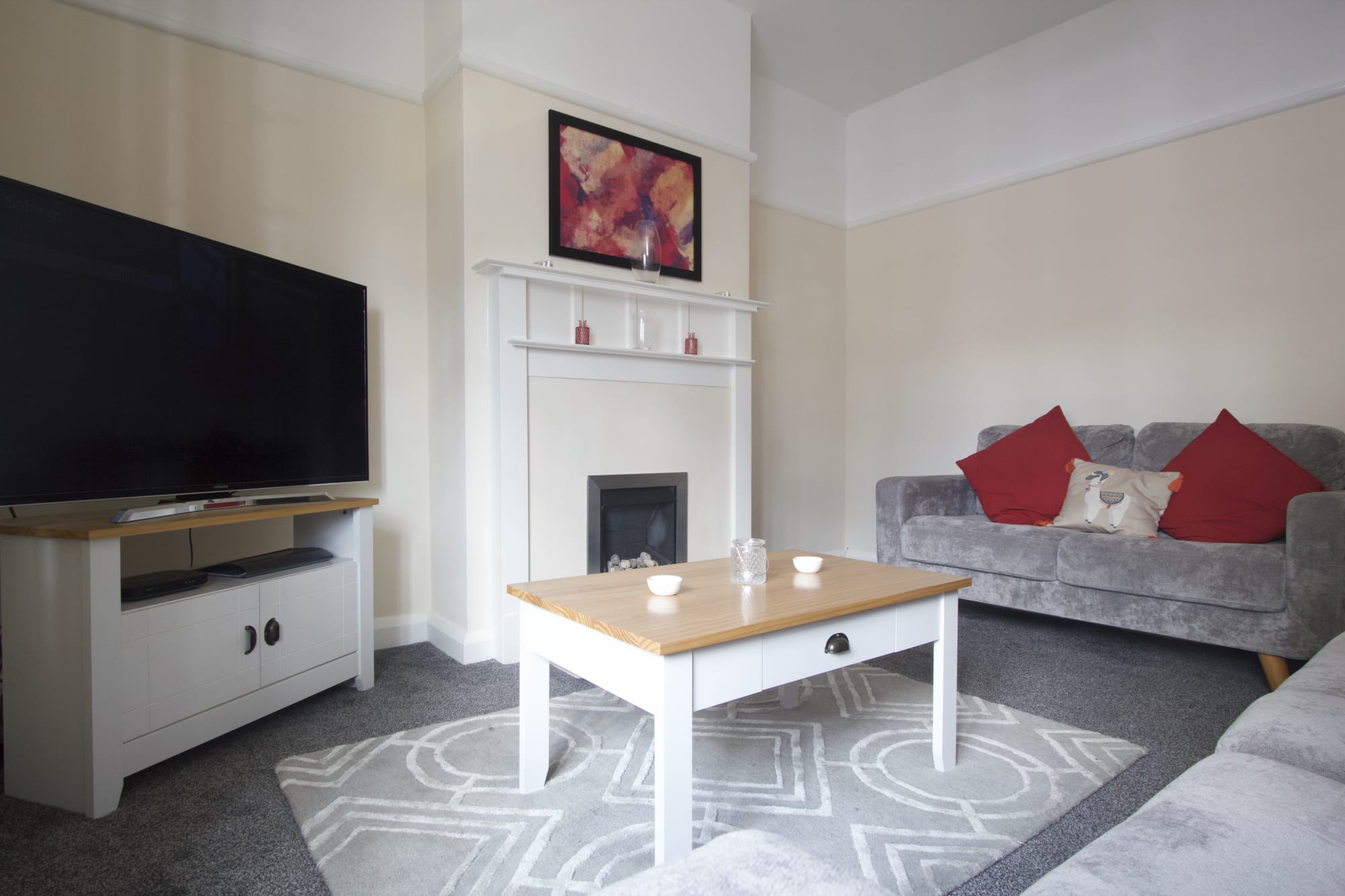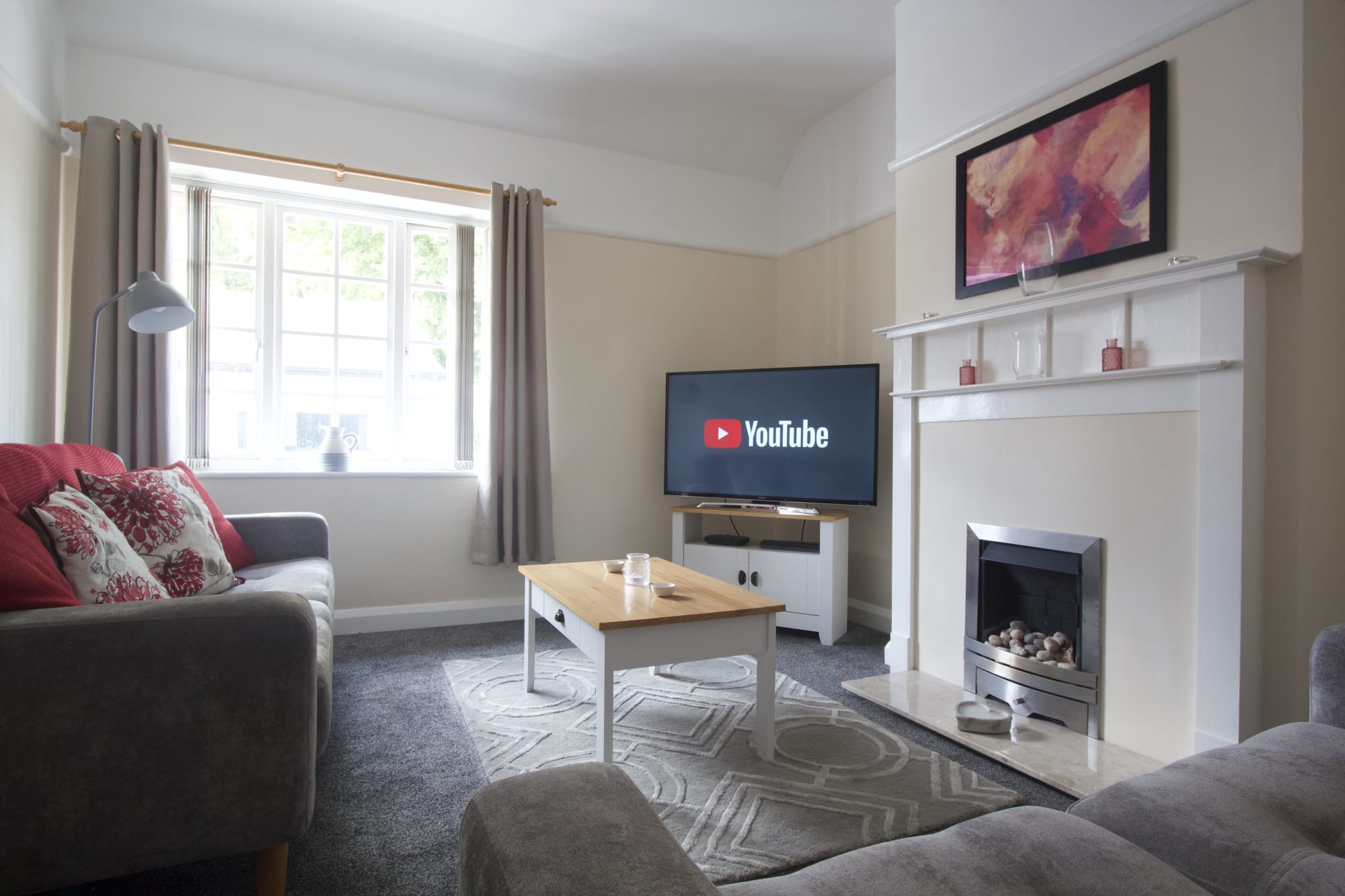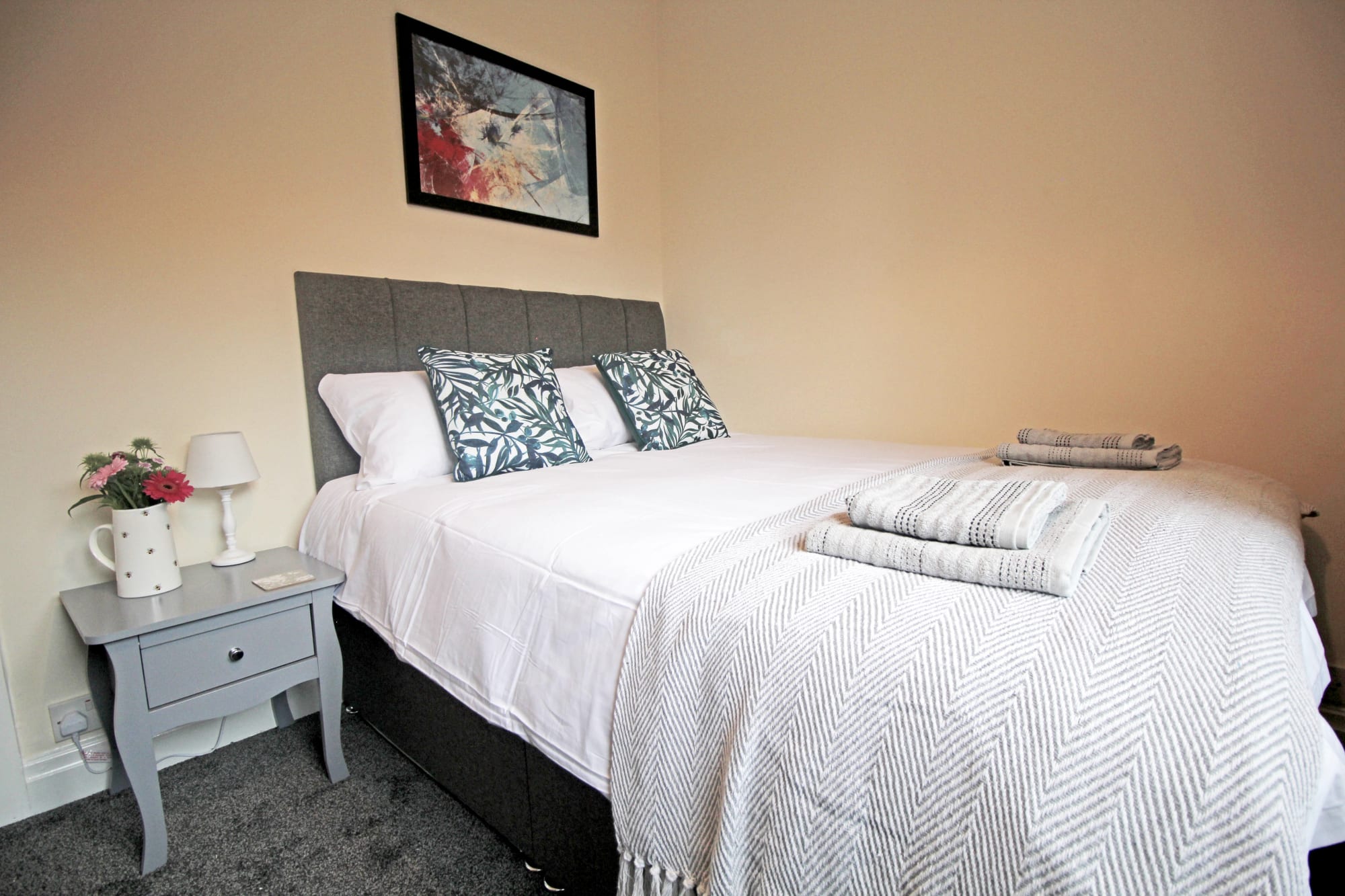 This beautiful 3-bedroom apartment is located on Handbridge's High Street, a picturesque area on the edge of Chester's city centre, just a 5 minute walk away. The apartment is just seconds away from the the River Dee and Chester's meadows leading to the Duke of Westminster's Grosvenor Estate. Not to mention the local pubs, shops, delis, green grocers, cafes and butchers on your doorstep.
The stylish character property has a beautiful living room overlooking the High Street. The contemporary living room has a large smart TV for your use.
Whilst there are many incredible restaurants in Chester, the kitchen downstairs is equipped with everything you should need to cook a meal in with family, friends or colleagues, including of course, plenty of wine and prosecco glasses! There is a small drop leaf dining table and 6 chairs for dining in. This is stored on the landing to be used either in the living room or kitchen. A courtyard is also situated at the back of the house.
Upstairs there is also a clean family bathroom and 3 bedrooms. The first bedroom boasts a lavish super king bed. The second and third bedrooms have comfortable double beds. All bedrooms are complete with comfortable beds, modern wardrobes, chest of drawers and elegant finishing touches. Fresh white linen and clean towels will also be provided for you.
The stylish apartment forming part of the High Street was built in the 1920s and has a lot of character! The property has been recently refurbished, boasting new carpets and a freshly painted interior.
Located on the south bank of the famous River Dee, Handbridge is a settlement that has existed since the Iron age, and saw great expansion after the collapse of the Roman occupation in Britain.
The apartment is located not only on a beautiful High Street full of local amenities, but has a park across the road next to the river. This park has its very own Roman shrine to goddess Minevra!
With river bank walks, shopping, sight-seeing, good food and nightlife within a short walk, you will be kept busy, but will have a relaxing home to come back to after a long day! You will of course also be a short drive from Chester Zoo and the beautiful Cheshire countryside.
We are here to help and would be happy to give recommendations for restaurants, bars, good country pubs, Cheshire walks and must see sights! The welcome book located in the house will provide you with many recommendations on your arrival, or please request beforehand.
Guests will also receive a discount for spa treatments in the Revive salon located below the apartment! Please enquire for details.
Due to its central location, there are only 30-minute parking spaces outside the property during the day (it is unrestricted in the evening). We have a permit available for one car for 24h parking, and details of this will be sent to you the day before check in. If you have more than one car, you can use the unrestricted on-street parking in the evening, or nearby residential streets or car parks.
Alternatively, the train station is a 5 minute taxi ride or a 20 minute walk along the river and through Chester's Grosvenor Park.
We love to host our guests and will do whatever we can to make sure that your stay is as enjoyable as possible. We pride ourselves on our cleanliness and quality standards for our serviced homes.
Please note that to stay with us you must e-sign/sign our terms and conditions which will be sent to you by email following the confirmation of your booking.
The house should have all necessary amenities for your stay but should you feel that something is missing, please do not hesitate to contact us.